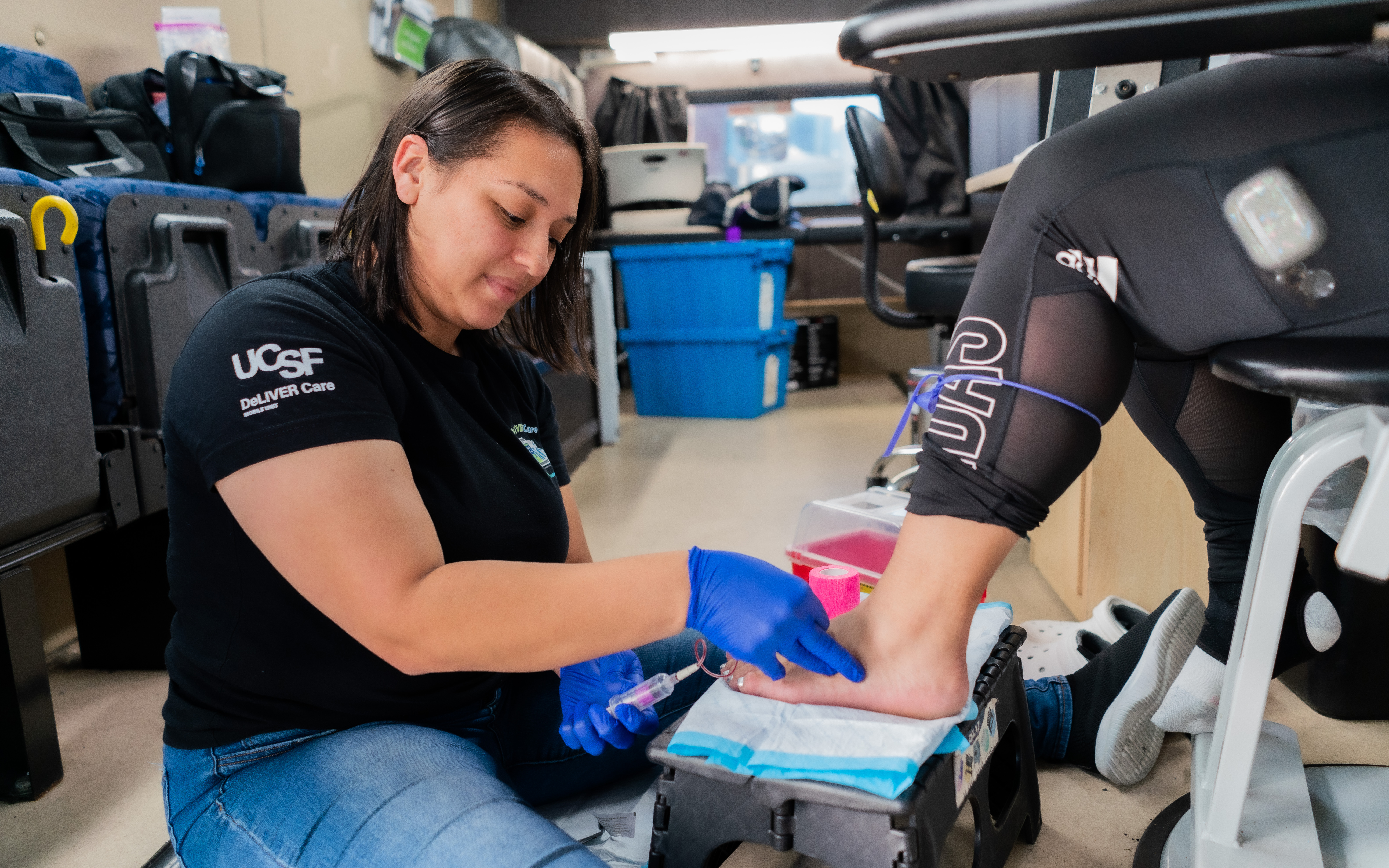 Free HCV Screening
---
Our team of HCV test counselors and skilled phlebotomists bring free rapid HCV screening and confirmatory HCV testing to the street.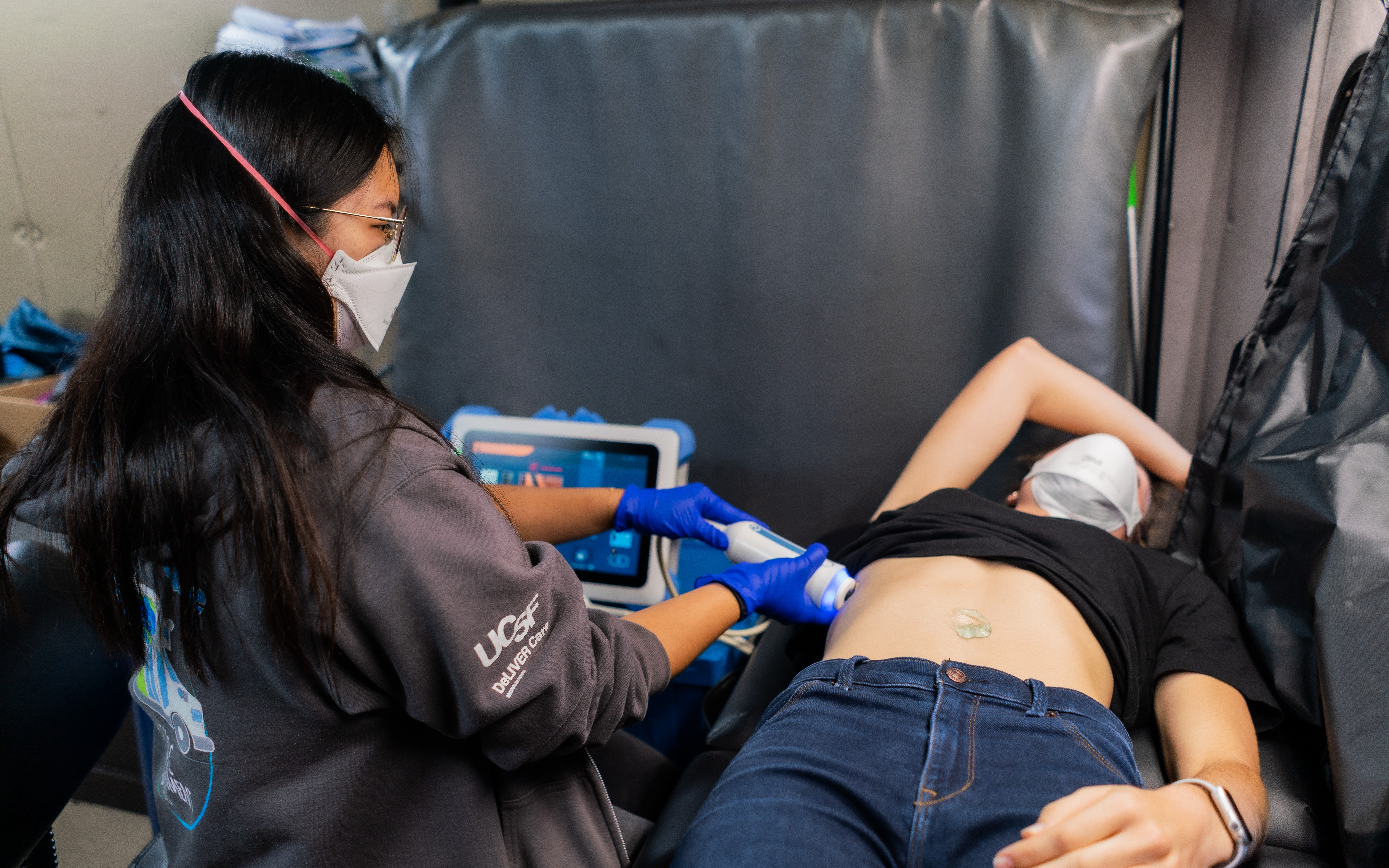 Non-Invasive Fibrosis Staging
---
As part of the diagnostic process, our FibroScan technicians can perform quick non-invasive liver fibrosis staging on the van.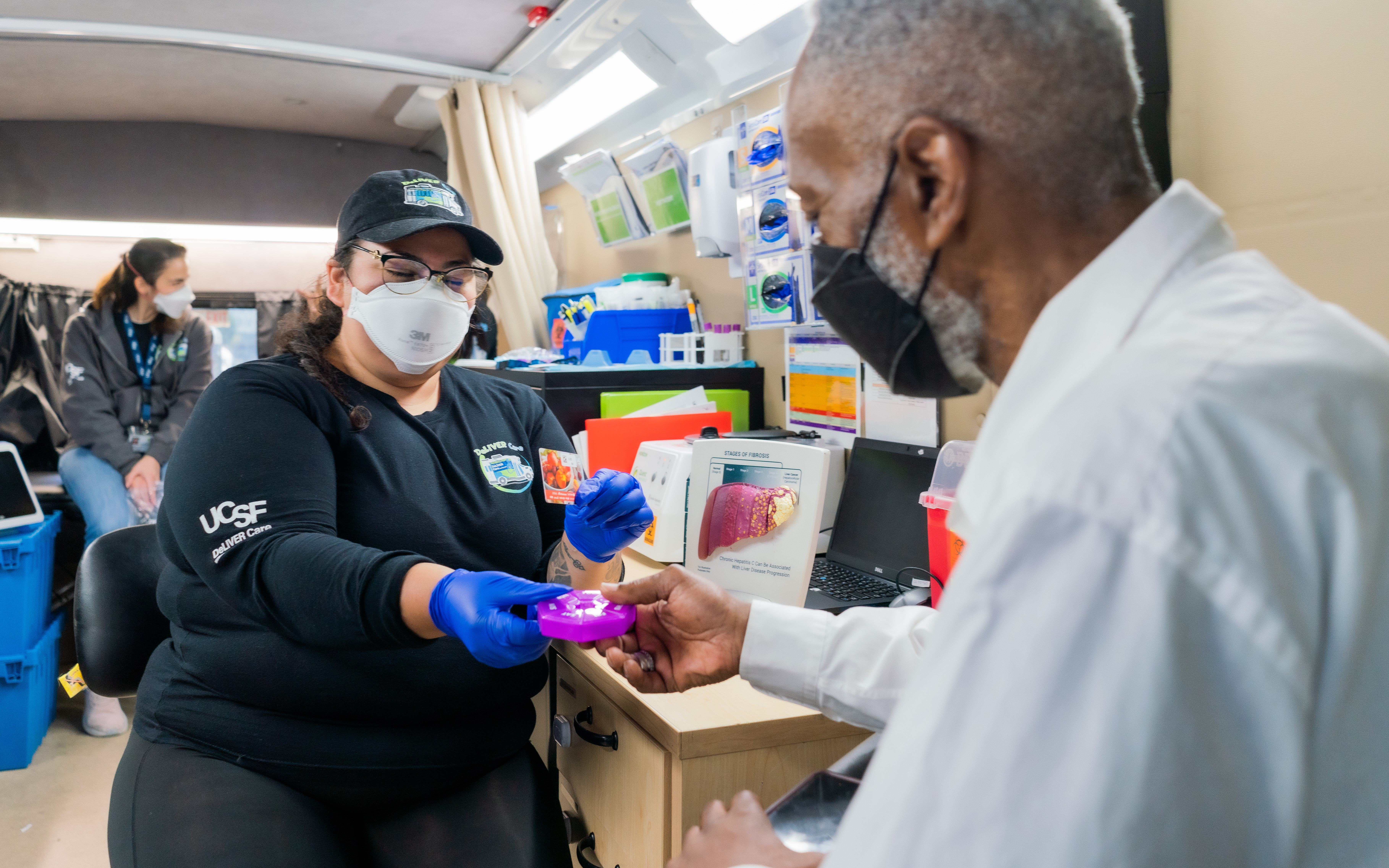 On-Site Treatment
---
Interested patients can receive treatment by us on the van. We meet patients at the site, bring the medications and set up the computer for video visits with the clinicians.
150+
FibroScans
Performed
Where to Find Us
Monday
8am - 2pm (Clients Only)
---
@ BAART Turk
(433 Turk St.)
Tuesday
8am - 2pm (Clients Only)
---
@ BAART Turk
(433 Turk St.)
Thursday
8am - 12pm
---
@ Fort Help Bryant
(915 Bryant St.)
7 blocks from BAART Market Location
Friday
8am - 1pm
---
@ The Tenderloin Hub
(238 Eddy St.)