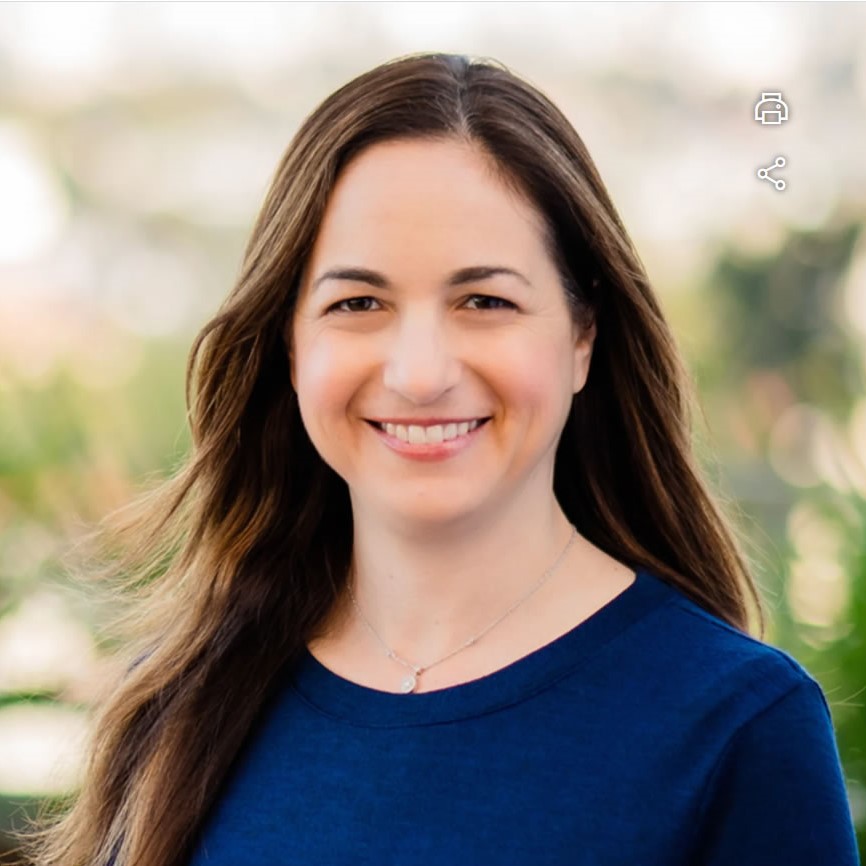 Jennifer Price
, MD, PhD
Associate Professor of Medicine, Director of UCSF Viral Hepatitis Center
As our director, Jennifer Price created the vision for DeLIVER Care. She is our lead clinician, treating patients through video visits on the van and guiding clinical operations. As an Associate Professor of Medicine in UCSF's Division of Gastroenterology and Hepatology and the Director of the UCSF Viral Hepatitis Center, she is dedicated to improving access to high-quality health care for people with HCV. In addition to launching DeLIVER Care, Jennifer leads the UCSF HCV Project ECHO, which equips primary care providers in underserved and rural areas of California with resources to help them treat patients with complex conditions, including Hepatitis C.
Likes: Spending time with her three children; reading, baking; and hiking.
Fun Fact: This endeavor was originally nicknames "Dr. Price's Magic School Bus" because of how farfetched it sounded.
Jeff McKinney
, FNP-C
Nurse Practitioner in the UCSF Viral Hepatitis Center and Liver Cancer Clinic
Jeff McKinney is a nurse practitioner in the UCSF Viral Hepatitis and Liver Cancer Clinic as well as an Assistant Clinical Professor in UCSF's School of Family Health Care Nursing. As a DeLIVER Care clinician, he treats patients on the van through video visits. He is passionate about making HCV treatment accessible throughout California and has helped shape many programs dedicated to bringing quality treatments to the people who need them. Jeff has served as sub-investigator on numerous HCV clinical trials and has been part of the UCSF HCV Project ECHO faculty since it began. He is also a member of AASLD.
Likes: Tennis, swimming, and traveling internationally.
Fun Fact: Serves as a mentor to many NP students.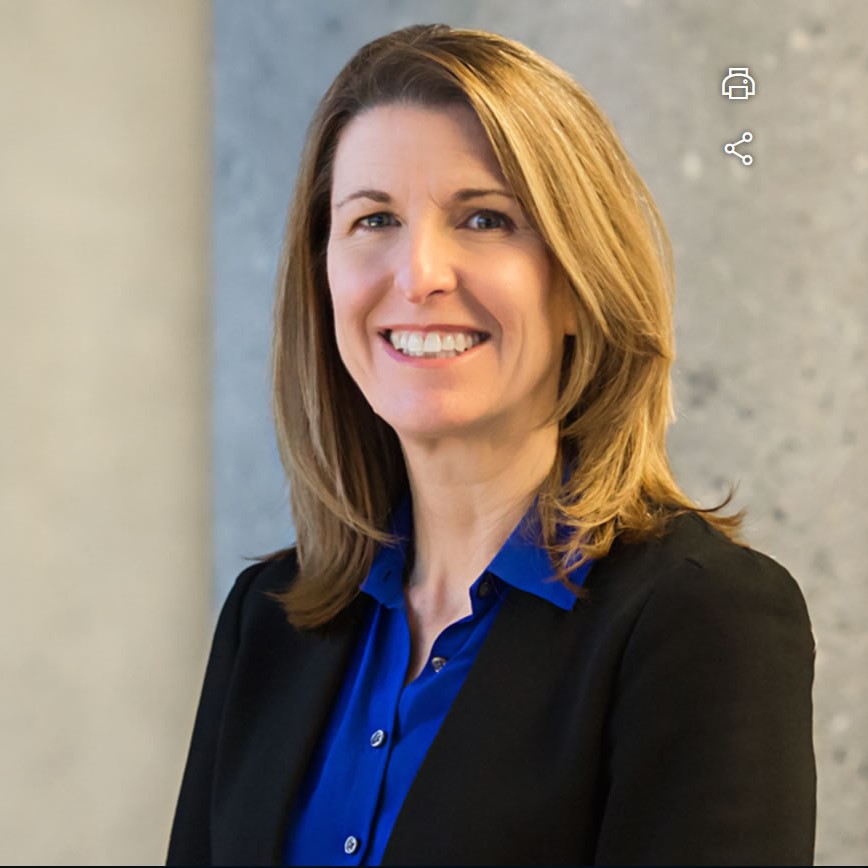 Lisa Catalli
, NP
Nurse Practitioner in the UCSF Viral Hepatitis Center and Liver Transplant Clinic
Lisa Catalli is a nurse practitioner at the UCSF Viral Hepatitis Center and Liver Transplant Clinic. She has been working in the hepatology field since 2010 and treats patients through video visits on the DeLIVER Care van. Her work focuses on offering patient-centered, high-quality health care to vulnerable populations and teaching others to do so as well. She does this locally by mentoring UCSF School of Nursing students as well as community providers through local conferences. Nationally, she leads webinars and conferences to highlight obstacles impacting HCV care and strategies for overcoming them.
Likes: Spending time with her children and dogs; music; singing; dance; and yoga.
Fun Fact: UCSF Alum!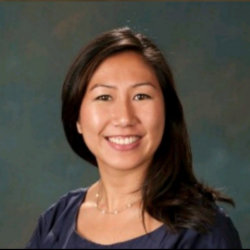 Diana Ung
, PharmD, APh, AAHIVP
Diana Ung provides medication education to patients at HCV treatment initiation visits as well as clinical support to DeLIVER Care providers. She's been involved in Hepatitis C and HIV care since 2014. She completed her PharmD education at Ohio State University as well as a PGY1 Community Pharmacy Residency through Touro University.
Likes: Netflix binges and finding new restaurants to try.
Martha Delos Reyes
Pharmacy Technician with the UCSF Ambulatory Pharmacy
Martha Delos Reyes has been working with DeLIVER Care since September 2019. As a pharmacy technician, she obtains prior authorizations and financial assistance for patients and also assists in coordinating medication deliveries. After earning her Pharmacy Technician license from Bryman College, Martha started her pharmacy career at a retail pharmacy before transitioning to long-term care. After seven years in the dispensing field, she turned her focus to reviewing medication prior authorization requests while working for a managed care plan in the pharmacy department. She's now building her specialty pharmacy skills with the UCSF Ambulatory Pharmacy.
Likes: Getaways with her kids.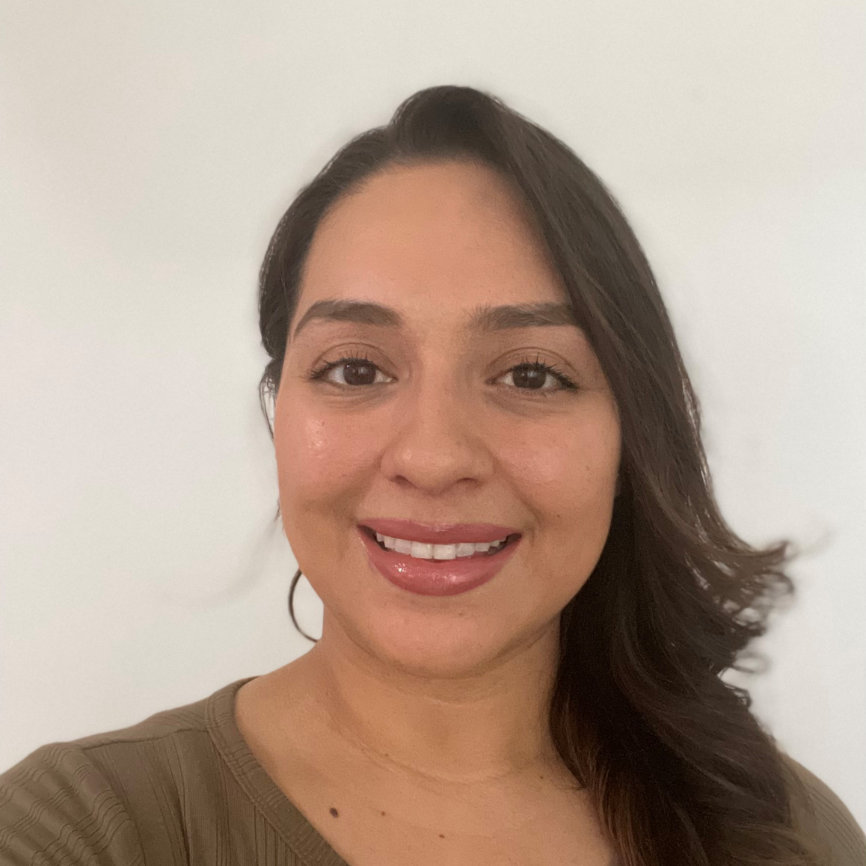 Yesenia Laguardia
, BS
Project Manager (Phlebotomist, FibroScan Technician)
Yesenia Laguardia brings her skills in phlebotomy, FibroScans, and test counseling to DeLIVER Care's treatment team as a field manager. She joined the team in 2018 and is responsible for streamlining van operations to ensure outreach runs smoothly. Prior to this role, Yesenia volunteered with the GLIDE Foundation where she learned about the stigma many patients face and different harm reduction methods. She uses that experience to train volunteers and ensure positive patient interactions on and off the DeLIVER Care Van. She feels that her experience with DeLIVER Care is already shaping the kind of doctor she will become.
Likes: Cooking, Telenovelas.
Fun Fact: Future doctor!
Rosaura Camberos
DeLIVER Care Staff (Phlebotomist, FibroScan Technician)
Rosaura Camberos first got involved with DeLIVER Care as a volunteer in 2019. She brings personal experience as she grew up in a San Francisco community where drugs and violence were "just a part of living." As an employee, she is now a shift lead for two sites and a fan favorite for many of our patients. Her phlebotomy skills create a trusting environment for both her and the patient to build a bond. She hopes that in the future DeLIVER Care can operate more mobile clinics to reach more San Francisco neighborhoods and eventually expand its services to patients in surrounding Bay Area cities. She hopes that DeLIVER Care will be the inspiration for health care everywhere to go mobile and strive for global treatment of all curable viral diseases!
Likes: Traveling, spending time with family, and creating memories with loved ones.
Fun Fact: Studying nail art as a hobby.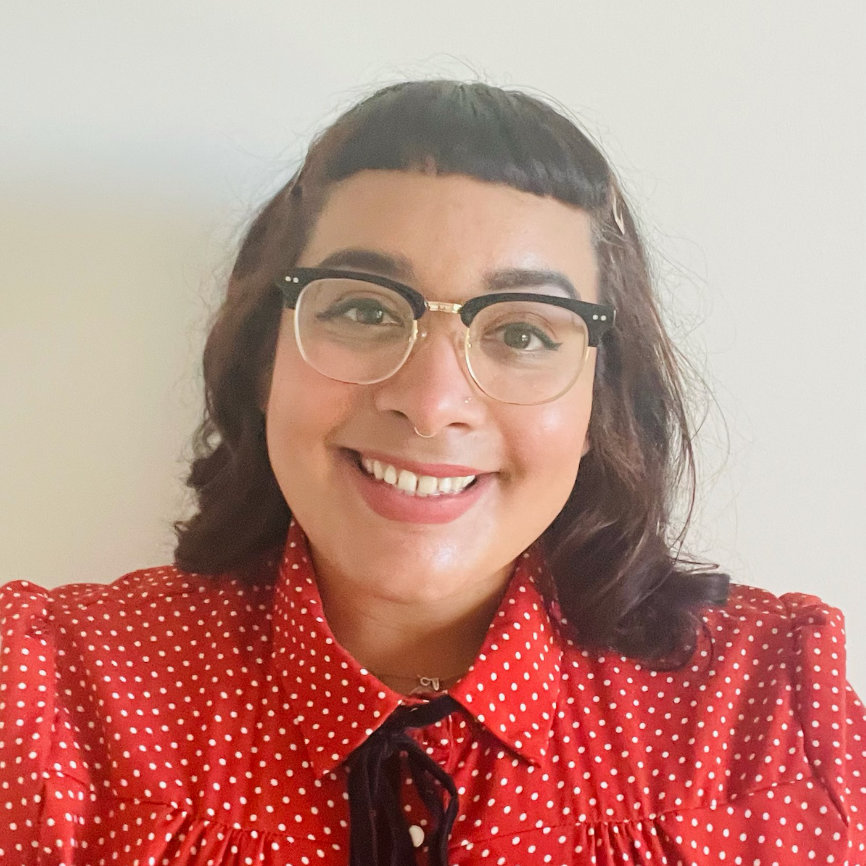 Jazmin Anaya first started working with DeLIVER Care as a volunteer, performing FibroScans and meeting with patients. When she first heard that Dr. Price was putting together a treatment van that would offer health care to patients without insurance, she "started to get goosebumps" and knew she wanted to get involved. Now as an employee, she serves as a FibroScan technician and HCV test counselor. She hopes her work with DeLIVER Care is just the beginning of her experience with mobile health clinics as she continues to find ways to reach more people and help them access the treatment they need.
Likes: Live music, sunrises, and time with family.
Fun Fact: 10+ years of experience working with Hep C treatments.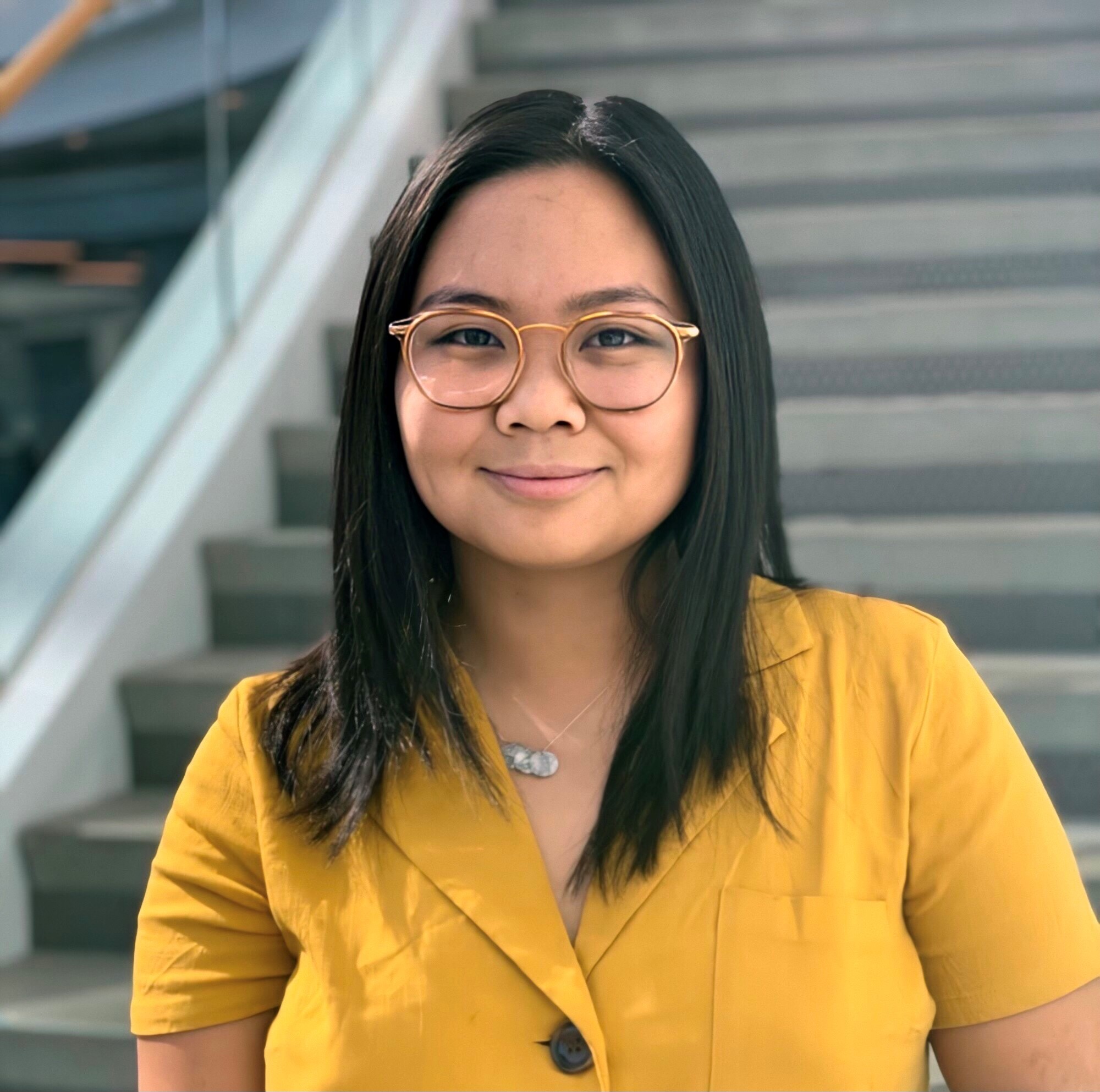 Kyoko Hirose
DeLIVER Care Staff (FibroScan Technician)
Kyoko Hirose is a clinical research coordinator in the Division of Hepatology working on studies related to hepatitis C and liver disease in people living with HIV. For DeLIVER Care, she works as core field staff during weekly outreach and provides additional support for data entry, social media, and connecting with our community partners. Being born and raised in San Francisco, she cares deeply for her hometown and its marginalized communities. Having majored in Ethnicity & Race Studies and Biology as an undergraduate, she is passionate about health equity and is thrilled to be a part of such a driven, goal-oriented team pushing the boundaries of accessible care.
Likes: Northern California nature; spending time with family; playing video games; BTS
Fun Fact: Can speak a bit of Italian, and mostly likes the language because of the music and food!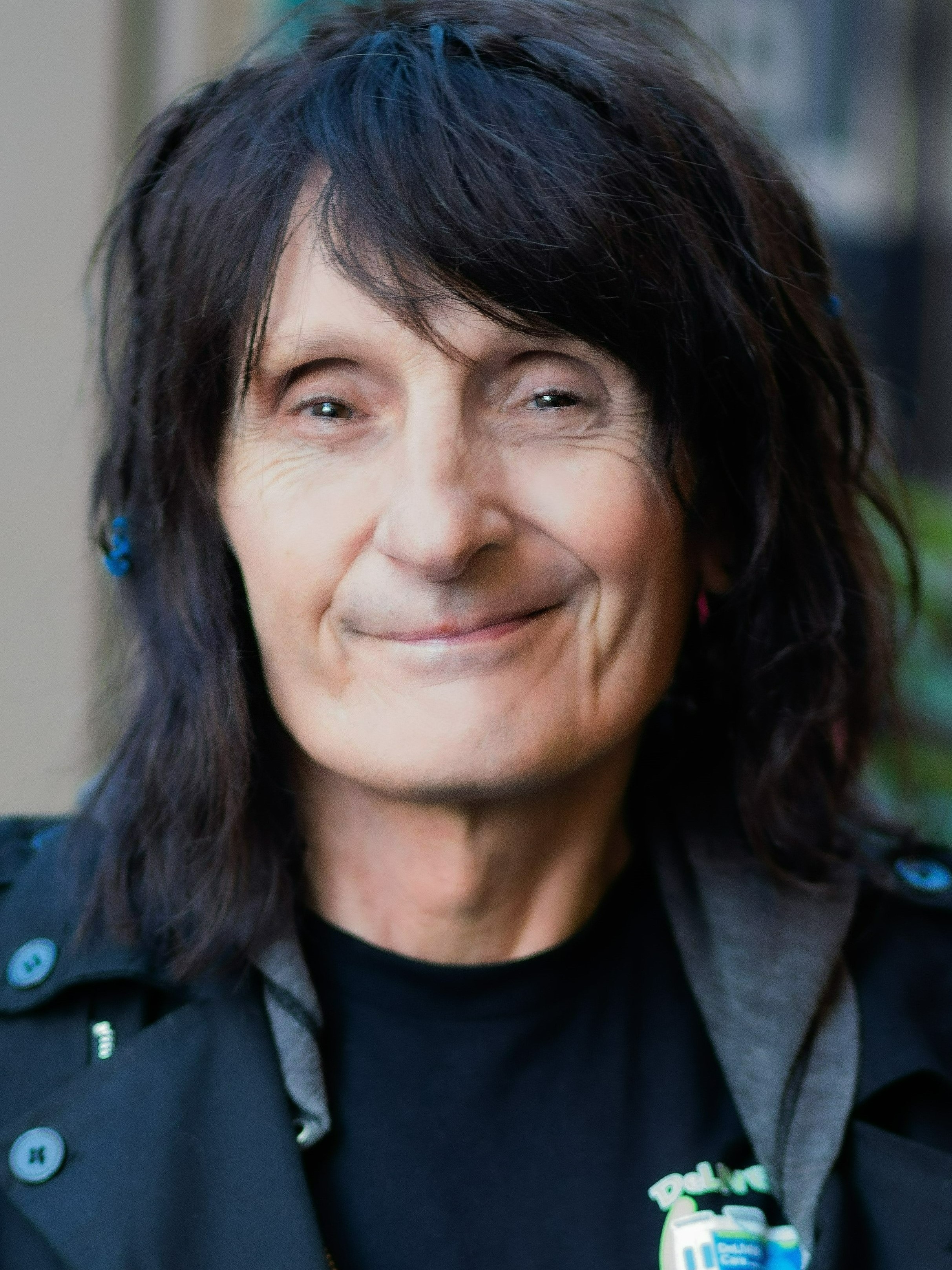 Pauli Gray is a Harm Reduction Specialist and Trainer/Educator and is also recognized as an expert in Overdose Prevention and Education and is a certified OD Prevention, HIV, Hepatitis C and STI trainer. He has has done more than 400 Trainings on 3 Continents and in England, including training the HIV/AIDS Hotline in Ethiopia and Harm Reduction Trainings in Ukraine. He has also spent the last 20 years working with disadvantaged populations and working on both sides of the drug war, specifically people suffering from HIV/AIDS, Hepatitis C and Substance Use Disorders. He teamed up with Pierre Cedric Crouch to build the first ongoing Hepatitis C Treatment and Support program at a Syringe Access Program. Besides the honor of working with the DeLIVER CARE Van, he is currently a longstanding member of the Coordinating Committee for End Hep C SF and is a regular lecturer at Johns Hopkins and UC Berkeley, among others. This year he designed a multi-setting Patient led Hepatitis C Program called Lived Experience Alliance or LEA.
Likes: Dogs (especially Shade!), sports, Buffy the Vampire Slayer and Star Trek
Fun Fact: In a band